Ammo Shortage and Why?
The Truth Behind the Ammo Shortage
Since the pandemic started, retailers across the U.S. have experienced shortages—grocery stores, convenience stores, and yes, even ammo retailers. Industry demands have never been higher. What has caused this? Where can you buy ammo online and in stores? Let's take a look at the reality of the ammo shortage we're faced with today.
What is Causing the Ammo Shortage?
Some conspiracies have floated around that ammo manufacturers are withholding their stock for various reasons and are not fully serving their customers. Simply put, these conspiracies are not true and are not based on factual events. The shortage has mostly been caused by the world's current situation in addition to a rapidly growing market.
According to leaders in the ammo industry, we saw a record number of more than 7 million shooters in 2020. The industry has increased in 2021 and is expected to continue through next year. If the millions of new shooters each bought one box of ammo in addition to the existing market buying ammo regularly, the industry's supply would suffer, certainly.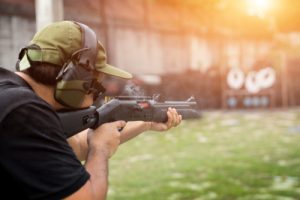 Essentially, if every new shooter to the industry only purchased one 50-round box of ammo, then the new shooters alone would have purchased 350 million rounds of ammunition. This is all before accounting for existing shooters, the panic stock up buyers, and still assuming those new shooters only bought one 50-round box of ammo one time. When this is added to supply chain issues, it is a recipe for chaos on ammo demand. This affects both U.S.- and foreign-made ammo. Even domestically made ammo requires raw materials held up being imported into the U.S.
What are Ammo Manufacturers Doing About It?
Reputable U.S. and foreign manufacturers are working hard around the clock to produce ammo. This involves hiring honest people, training them, honoring health and safety protocols, and getting materials for the products despite worldwide shortages. Ammo manufacturers are aware of the current challenges and are still taking every opportunity to provide sufficient ammo to meet the U.S. supply demand.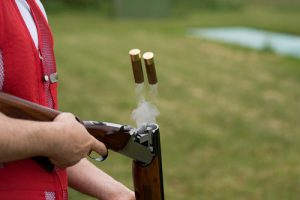 The good news for our industry is: This is not the first time manufacturers have been faced with these types of supply-demand challenges. While each ammo manufacturer must be careful not to jump too fast or move too slow, they all know the industry is expanding. Their expansion will be met with a consistent new market.
Several of the major manufactures announced they started a year ago the process of building bigger facilities or adding on facilities as well as hiring and training staff. These adjustments take time and have been made challenging with the times. Several older companies like Remington have stepped back up to re-open factories in addition to many new companies small and large coming to market.
Foreign manufacturing has also stepped up, and it is sometimes faster to get access to as they are importing the ammunition and not just raw materials to be converted into ammunition. Now just like the U.S., you can get good quality or poor quality ammunition, so it is advised to not snub foreign ammunition solely based on being a foreign company. Places like Turkey have brought us some quality shotguns and handguns over the decades and now we have several quality producers of ammunition stepping up out of Turkey. Keep an eye on American Trailhead videos and blogs for detailed reviews on these various foreign ammunition manufacturers.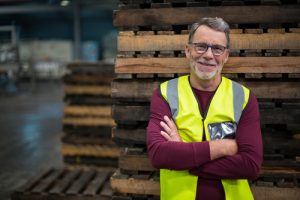 Thank you to the leaders in this industry for maintaining integrity and strong values. Thank you to the many hardworking hands—from factory workers to freight and delivery personnel—who have had to overcome many challenges during this time. Though there may be an ammo shortage, there's no shortage of heart to make the available supply possible.
Where to Buy Ammo Online in 2022
My Target Arms is proud to have access to standard ammo during this time. We partner with reputable supplier that align with our core values. When you buy ammo online with My Target Arms, you're supporting our suppliers. BUY BULK AMMO TODAY.